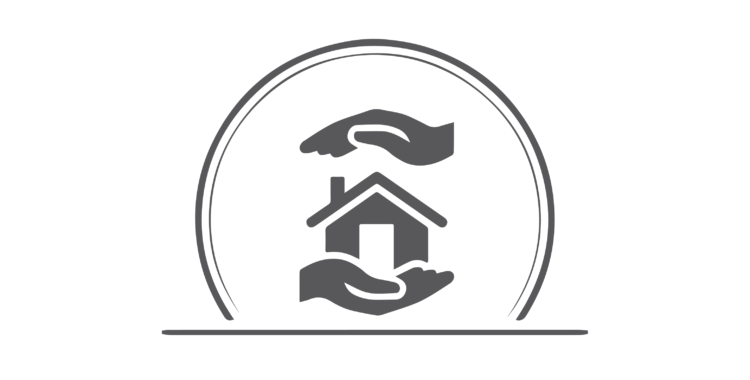 Real Estate and Property
Here at Mughal Barristers you can hire an expert lawyer to resolve your any real estate issue including illegal possession, property registration, Injunctions and stay Orders, Sale of Property disputes, Annual Ground Rent disputes, Construction and Building Plans disputes, Licenses and Squatters, Dilapidations and Dangerous Buildings, Lease renewals, Property partnership disputes.
For more information about our procedure and practice regarding realestate, please read the below content and find more suitable way to under your real estate problem in a better way. Or just simply contact us to hire and expert property lawyer in Pakistan.
Overview of Real estate selling and buying laws in Pakistan
– Registration Act 1908
Registration Act 1908 could be a law that was originally created to see the registration of the real estate. Registration Act 1908 has all the required directions for registration of properties and it's in total fifteen sections.  Registration Act 1908 contains details regarding the institution of registration, and describes wherever the properties are often registered. The time of presentation of the documents and the place of presenting the documents is additionally mentioned within the Registration Act 1908. In short, Registration Act 1908 is kind of a comprehensive law that guides you on all matters of property registration in Pakistan.
– Stamp Act 1899
The Stamp Act 1899 directly affects the revenue of the govt. because it mentions intimately concerning the various stamps employed in buying and selling of Pakistan property. Stamp Act 1899's directs the buyers and sellers to pay an explicit quantity to government in place of the stamp papers wont to create the legal agreements of buying and selling of property in Pakistan. The stamp rates would possibly change because of the impact of inflation and governmental policies, however the Stamp Act 1899 instructs buyers and sellers of Pakistan property to lawfully validate their buying and selling of properties through the utilization of Stamp.
– Land Revenue Act 1967
Land Revenue Act 1967 lays out the entire structure and hierarchy of the land and revenue department in Islamic Republic of Pakistan. It discusses the various powers assigned to the various land and revenue department offices and their due jurisdictions. Land Revenue Act additionally instructs on the collection of land revenue. Some of the more essential problems like conducting of surveys, marking of boundaries, partitions, and arbitrations also are taught concerning in Land Revenue Act 1967.
– Transfer Of Property Act 1882
Transfer of Property Act 1882 discusses very well concerning however the transfer of Pakistan property should take place. Transfer of Property Act 1882 contains a direct impact on the buying and selling of property. There are times when individuals tend to transfer a property to a different person even when they aren't lawfully entitled to do that, which might cause a significant drawback for the customer who has paid his hard-earned cash to buy the property. Transfer of Property Act 1882 discusses very well concerning the persons entitled to transfer the property, operation of transfer, oral transfer, and what kinds of properties will be transferred.
Property, Land, Real Estate Offences
In the past 10 years, Pakistan has witnessed a significant boom within the property sector. specifically, the massive investments created by foreign nationals within the property sector as a result of the growing want for housing and high rises has caused a mushrooming result that has rippled through out Pakistan. The recent surge, growth and investments remodeled the previous few years within the property market has additionally brought with it illegal elements that through illegal means that have tried to require advantage of the property boom. The subsequent are the illegal suggests that against which we tend to shield our purchasers and supply a legal, however sensible, resolution to the issues they could be facing with regards to their property.
Illegal Possession
Illegal Dispossession could be a new addition to the laws of property and has manifested itself through the illegal Dispossession Act of 2005.
Land grabbing
Transfer of title through cast documents (Forgery)
Our Conveyancing Department
Our business property team is knowledgeable, skilled and practiced. Purchasers embrace personal developers, development firms, little businesses, and shop keepers, landlords of workplace buildings, warehouses and business parks. We are equally at home operating for tenants as for landlords.
What is Litigation Law?
Litigation law refers to the principles and practices concerned in resolution disputes within the court system. The term is commonly related to wrongful conduct cases, however litigation will turn up all told styles of cases, from oppose divorces, to eviction proceedings. Likewise, the general public think about litigation as substitutable with trial work, however the litigation method begins long before the primary witness is named to testify. In fact, the overwhelming majority of litigated cases ne'er reach the inside of a court.
Our Litigation Department commonly represents our clients on the following areas:
Injunctions and stay Orders
Sale of Property disputes.
Annual Ground Rent disputes
Construction and Building Plans disputes.
Licenses and Squatters
Dilapidations and Dangerous Buildings
Lease renewals.
Property partnership disputes.
Registration of Property and Registration of Sale Deed
Mughal Barristers company department will assist our purchasers in registration of Property Documents before the involved registrar of firms.
At Mughal barristers you may realize that our professionals hold the power to not only totally satisfy your queries, however additionally possess the ability to tactfully conclude the matter in your best interest. You'll be able to additionally expect responsibility, enthusiasm, commitment and availability around the clock, bushed an affordable fee structure.
Mughal barristers offers the subsequent services with relation to property matters:
Clearing a title
Failure to disclose problems with an ad or residential propert.
Property line disputes
Easement / right of access to your property
Zoning and land use and additional
What we can do for you?
Draft Sale Agreement or Agreement to Sell Property.
Draft Sale Deeds.
Draft Mortgage Deeds.
Draft Deed of Relinquishment.
Draft Gift Deeds or Oral Declaration of Gifts under Muslim Personal Law.
Dilapidations and Dangerous Buildings
Draft Deed of Redemption.
All the problems regarding real estate
So do you have to need to easily transfer property in your name or tackle a significant dispute in court, simply contact Mughal Barrister, and let our specialists do the rest.