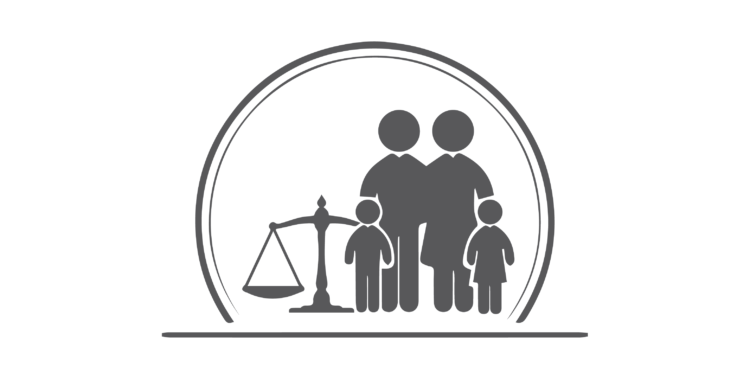 Family Law
Family Lawyer, Divorce Lawyer
At Mughal barrister we have a tendency to perceive our client's feelings and have unwavering commitment to guard their rights & interest. We tend to recognize the delicate nature of family and look for to ensure completion of tasks at hand on priority basis. Our law firm Family Law Department is recognized as one of the most effective in Lahore, Karachi & Islamabad we specializes only within the following areas;
1.    Divorce
What is divorce?
How to divorce?
Sign of divorce
Divorce in Islam
Divorce and Kula
Divorce paper
Divorce in Pakistan
What is divorce?
Divorce (or the dissolution of marriage) is that the final termination of a married union, canceling     the legal duties and responsibilities of marriage and dissolving the bonds of matrimony between the parties. In different words a divorce could be a action at law between married folks to terminate their marriage relationship. It will be spoken as dissolution of marriage and is essentially, the legal action that ends the marriage before the death of either partner.
How to divorce?
Dissolutions of marriage is done by means of Talaq or Khula
Talaq(Divorce)
As per Muslim Personal Law and under section seven of the Muslim Family Law Ordinance the husband pronounces talaq (oral or by method of Deed of Divorce) and sends written notice by registered post to the Union Council, mentioning address of his ex- woman. Thereafter the involved union Council sends a duplicate of the notice to wife by registered post and it constitutes arbitration Council within thirty days of receipt of notice. Once the iddat period (90 days from the date the union council receives the talaq notice) is over, the union council can issue a certificate of Talaq being effective to the husband and wife.
Please note that talaq isn't effective till the end of iddat amount and failure to abide by law wil cause a straightforward imprisonment for up to 1 year and/or a fine of up to Rs. 5000/-The Importance of Registered notice of Talaq
A verbal talaq isn't recognised by law and also the husband's failure to send written notice to the Union Council makes the talaq ineffective. Although the Union Council issues a certificate of talaq, if notice wasn't properly served on the woman, the talaq may be challenged
This law was originally designed to shield ladies from a instant and unrecorded divorce. Before 1979 the introduction of the Zina Ordinance, a lady who wasn't properly single and who later remarried may be punished  for bigamy and sentenced up to seven years (or up to ten years if she hid the previous marriage) and only on the criticism of her 1st husband. However, since 1979, bigamy makes a lady at risk of charges of zina which might carry terribly severe penalty like death. Therefore, it's very important for a lady to be fully clear concerning her legal status and to own documentary proof that she is properly single.
Notice of talaq will be served on a wife (with the Union Council's permission) through her father, mother, adult brother or sister – however no alternative relatives. If this can be unattainable as a result of her whereabouts aren't known and notice can't be served on her through her immediate family, the husband can still serve notice through a newspaper approved by the Union Council.
Mubarat and Talaq-i-Tafweez (Mutual Divorce)
In each of those forms of divorce, there's no need to approach the courts, which means that the marriage are often dissolved quickly, cheaply and with few procedural problems. during this case both husband and married woman might sign a Mutual Divorce Deed and send a written notice under section eight of the Muslim Family Law Ordinance to the concerned union council. The Union council can adopt a similar procedure as of normal notice of talaq.
On the opposite hand if married woman is delegated the right of Divorce in her nikahnama (clause 18), then she is entitled under the law to adopt a similar procedure of talaq for a husband as mentioned hereinabove.
Khula (Divorce by Wife)
If the woman isn't delegated the right of Divorce in her nikahnama (Clause 18) then she would need to use for Khula. Khula, which literally means that 'untying the knot', is the dissolution of marriage initiated by the woman and is granted by the court. to apply for Khula the wife would wish to file a suit for Khula within the court under the Pakistan Family Courts Ordinance, on the grounds that she feels she will be able to no long live with her husband "within the boundaries prescribed by Allah' and such a statement on oath created in her suit would be enough to establish her case for Khula.
At the time of filing of Khula suit the married woman sometimes has to return haq mehr and different advantages received from husband as zar-ikhula, gifts received from husband's family don't have to be returned court decides what quantity & what's to be returned on the facts of the case wife's failure to pay zar-i-khula doesn't render khula ineffective; husband must file separate suit for recovery of zar-i-khula
Signs of divorce
Signs of impending Divorce
You Often Dream about a Life without Your partner
The bad in the marriage Outweighs the good
You retain Things to Yourself
Your Defense Mechanisms is also Setting You Up For trouble
You Feel such as you are the only One attempting to solve issues
You Rarely, if Ever make love
Divorce papers
If a Husband is seeking to offer divorce to his partner or on the other hand if a partner is seeking to exercise her delegated right of divorce in her nikha, then divorce papers are ready by their Lawyers. If each parties conform to divorce one another then a mutual divorce deed is ready, whereas it's usually one sided
A Divorce Deed is ready wherein a quick history of marriage and kid description is narrated, that is supplemented with terms and conditions of divorce. It's also mentioned that the quantity of Haq Meher is came by method of a cheque/ Pay order and also the same is tendered along with original Divorce Papers. The Divorce paper is couriered to the recipient and it's ensured that constant is received.
A Copy of the Divorce Deed along with copy of the cheque and delivery receipt of the courier is submitted before the involved union council that upon receiving application can issue notices to the parties for reconciliation.  The individual will appoint their lawyer to look on their behalf who can attend hearing for reconciliation. If reconciliation fails then the involved union council issues divorce certificate.
What we can do for you regarding family law?
Mughal barrister offer services and practice on marital status and
Family dispute resolution
Divorce agreement preparation;
Recommendation on Divorce in Pakistan;
Divorce for overseas Pakistani
Khula for overseas Pakistani's
Court marriage
Registration of marriages
Polygamous marriages
Failure to offer talaq notice
Division and settlement of marital status problems;
Re-marriage issues.